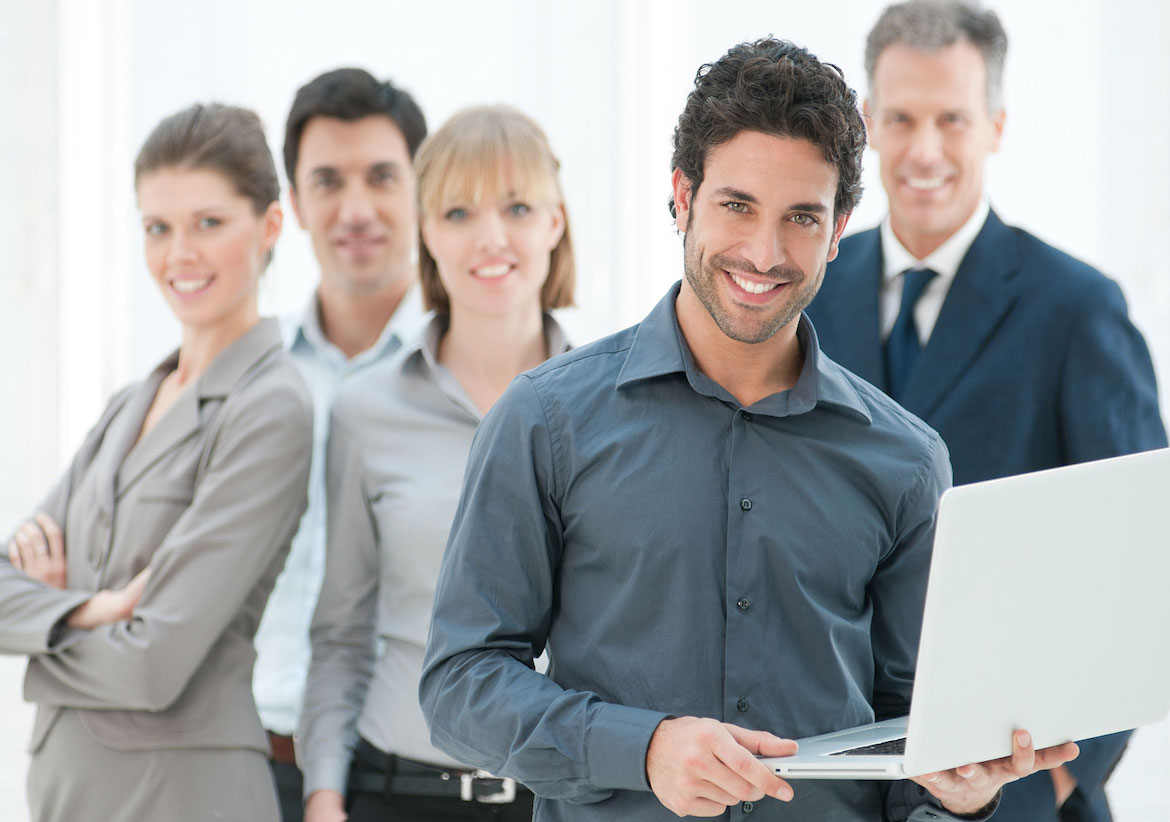 Organizations make it a point to ensure that its different divisions are delivering the following products or services to the clients. These divisions have different operations running, such as managing projects or programs, developing new strategies, and improving their practices.
Ensuring that such of these elements are being implemented immediately is one of the few activities portfolio management does.  
Portfolio management is one of the most effective methods to execute strategic initiatives because ut links the strategy and execution together to form a certain framework or standard. Organizations that have effective portfolio management have met more ROIs from strategic implementation and tasks than those who don't.
Portfolio managers are responsible for such activities, making sure that strategies and objectives are aligned to the overall operation of the projects and programs. Some portfolio managers obtain a Portfolio Management Professional (PfMP®) certification in order to have advanced skills and capabilities in coordinating and managing multiple portfolios at once.
This article covers not only what is PfMP® certification all about, an overview of the process and specific application information.
---
What is PfMP® Certification : Getting Ready
---
PfMP® certification is one of the most popular PMI certifications that are in demand in any type of the industry right now. And it's not easy to get one. Your best weapon as of this moment is to prepare—for both the qualification process and the exam. The PfMP® certification is ideal for executive or senior practitioners managing project and program portfolios that are aligned with the strategy of the organization.The requirements include at last 8 years of business experience. Educational attainment range from a highschool diploma to an associate's or bachelor;s degree. The highschool diploma must include 10.500 hours of PfMP® experience and 6,000 hours for the bachelor graduates.
A panel will review you first before proceeding to the PfMP® exam; they will assess your professional experiences and skills and will decide if you are indeed legible for the PfMP® certification exam. This also let the panel identify the key points and criteria for exam eligibility. The next part discusses what is PfMP® certification in terms of application, test outline, and special circumstances.
---
What is PfMP® Certification and the Process Outline
---
So what is PfMP® certification when we talk about the processes involved? There is a certain duration period for application and you need to keep in mind that every second count in this duration.
Below is the timeline of the Portfolio Management Professional Certification process:
Submission – You have a total of 90 days to complete and submit the requirements for the PfMP® certification exam
Review – Once you have successfully submitted your credentials, you will undergo a panel review to evaluate both your skills and experience six portfolio management.
Payment – Paying the required fee must be done first since you cannot book for the exam schedule until you do so.
Audit – Occurs only if your application is selected. If that is the case, you have 90 days to prepare the documents required.
Panel Review – Up to 4 weeks tops
Exam Retake (If you did not pass the exam) – One year prior to the date you pass the panel review. You can retake three times within that one-year period.
  The next PfMP® certification timeline is to those who are already passed both the examination and panel review. As stated, your certification does not end eve you are officially PfMP® certified.
Maintenance – Up to 3 years. You are required to earn 60 professional development units (PDUs) within that 3-year cycle.
Renewal – This is only available when you have earned your 60 PDUs, as well as renewal payment.
Suspension- This happens in the third year from passing your PfMP® exam. The suspension happens when you failed to submit the continuing certification requirements for renewal and maintenance.
Expiration – Same situation as stated above. You need to reapply in order to renew your expired credentials.
---
The PfMP® Certification Application
---
The application is filled out and submitted along with your education credentials. Recording your professional experiences in the field of portfolio management is essential to provide proof to the panel that you have done these tasks. You are going to fill detailed information regarding your experiences in portfolio management. A vague information will likely boot you out, so ensure that you have all the specifics covered. If you are self-employed or a senior manager, you can write your client's information as your contact.
Here are some details you have to include in your PfMP® certification application:
Portfolio Management Experience: Number of Months
Experiences are tabulated from the beginning and end dates of your portfolio management experience. You need to document 48-84 months of portfolio management in order to meet the 8-year experience requirement,
Portfolio Management Experience: Number of Hours
The application will ask you to record the number of hours of your tasks in five portfolio management divisions. Keep in mind that the required hours must be parallel to your educational attainment.
A Brief Outline of Your Portfolio Management Experiences
As stated, in-depth details are required when documenting your portfolio management experiences. You have a maximum of 500 words—make sure you are clear and concise.
Here are more tips and tricks for a smooth experience summary:
Use proper English, as well as spelling and grammar.
If you are a little anxious with your grammar and other syntax issues, use a word processing software or grammar checker.
Be clear when acknowledging all the components on your select options.
Experiences are for the eyes of panel reviewers. You don't need to mirror your responses from it once they start with the inquiries.
And speaking of panel inquiries, make sure you have the responses to the guide questions:
How you applied and operated the elements of portfolio management.
Why these elements are executed.
The results of these implementations (only if applicable)
---
The PfMP® Audit
---
All PfMP® applications are subjected to an audit, but not all of them should undergo one. Some applications must go a PfMP® audit process under certain circumstances, due to factors that catch the attention of the panel that needs to be clarified.   If in any case your application undergoes an audit, you need to prepare the following documents such as copies of your diploma, details of the portfolio or project you developed or created, and the signatures of the following people involved in the project such as supervisors or managers.
---
The PfMP® Panel Review
---
After you are qualified for the following requirements, you are going to undergo a PfMP® panel review where they will evaluate your skills, professional experience, as well as how you respond to series of questions. They will also take a look at your application and get their inquiries from the information you provided.
---
The PfMP® Certification Preparation Process
---
There are numerous resources to study and prepare for the PfMP® certification exam, as well as training or seminars for extra education and knowledge. You can always consult PfMP® certified individuals who are making their way to the senior or executive ladder.
Just like the rest of the PMI-based certifications, PfMP® certification focuses on aspirants who want to perform constant analysis and management of portfolio aspects to determine the risks, issues, and room for improvement. It may be a long (and expensive) process, but keep in mind that it's an investment that will help you towards your career in the long run.
---
The PfMP® Exam
---
The PfMP® certification exam targets five domains, all have corresponding tasks to complete.
TOTAL: 100 %  
——-
The Portfolio Management Professional Handbook will provide you with further details on what else to expect during the examination process, as well as special circumstances that the PMI will consider regarding certification applicants. These may look intimidating to you, but as long as you have compiled all the requirements, it will be a smoother journey from there.
PfMP and PMI are registered trademarks of the Project Management Institute, Inc.