Mastering Project Portfolio Management

Mastering Project Portfolio Management
May 20, 2019

-

June 14, 2019
Mastering Project Portfolio Management – PfMP® Certification Preparation
This "Portfolio Management Professional" program is much more than just an exam prep program, focusing on advancing the experience and skills of portfolio managers and program management professionals.  It aims to empower those who are responsible for the definition and execution of a portfolio management process, as well as communication around and management of portfolio performance.
While program and project managers focus on "doing work right," this workshop is for those responsible for ensuring that organizations are "doing the right work".  The workshop explores proven approaches to managing a project portfolio, ensuring alignment of investments to the right programs and projects, providing the right resources, and initiating them at the right time.
Utilizing a large number of good practices from different global PPM standards and methodologies, this program would prepare professionals to demonstrate their ability in the coordinated management of one or more portfolios to achieve organizational objectives.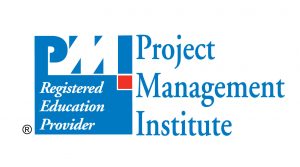 Workshop Objectives:
Participants shall learn how to:
o     Align organizational strategy with a portfolio of projects;
o     Define a portfolio management framework for an organization/business unit;
o     Establish portfolio performance assurance and governance processes for one or more project portfolios;
o     Evaluate the inherent value and risk associated with projects within the portfolio;
o     Apply different techniques to portfolio evaluation and optimization;
o     Optimize portfolio outcomes within the context of organizational constraints.
Deliverables:
o    PfMP® Exam Study Guide;
o    Project Portfolio Management Boot Camp Manual;
o    The Standard for Portfolio Management;
o    Participation Certificate.
Program Pedagogy and Delivery:
The PfMP® program involves approx. 40 hours of learning. Learning during the program is enhanced through interactive discussions and exercises that require participants to perform many of the portfolio definition activities using a tool. These exercises enable participants to "experience" project portfolio management during the program.
Program Topics:
o    Strategic Management;
o    Introduction to Project Portfolio Management (PPM);
o    Portfolio Strategic Alignment;
o    Project Portfolio Management Process Cycle;
o    PPM Infrastructure;
o    Portfolio Design;
o    Inventory of Work and Pre-Screening;
o    Initiative Categorization;
o    Initiative Screening;
o    Initiative Prioritization;
o    Preparation for Portfolio Optimization;
o    Portfolio Optimization;
o    Portfolio Balancing;
o    Portfolio Planning;
o    Portfolio Stakeholder Engagement and Communications Management;
o    Portfolio Governance;
o    Portfolio Risk Management;
o    Portfolio Financial Management;
o    Portfolio Resource Management.
Instructor: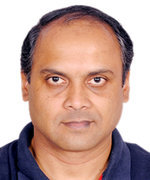 Prasad Kamath
PfMP®, MOP® Practitioner, PgMP®, MSP® Practitioner, Managing Benefits® Practitioner, Better Business Cases® (Foundation), 
Stakeholder Engagement (Foundation), PMP®, PMI-ACP®, CSM®, SAFe® Agilist, CBA®, CBAP®, CPRE-AL®, PMI-PBA®,  
Prasad is the world's first PMITM-certified PfMP® and is among the very few in the world with two global project portfolio management credentials – Axelos MOP® (Management of Portfolios) Practitioner, in addition to the PMITM PfMP®. He has achieved the rare feat of securing a "Proficient" rating in all 5 domains of the PfMP® exam as well as a 100% score in the Axelos MOP® Foundation exam.
He possesses over 20 years of industry experience with strong competencies in strategic management, portfolio, program and project management, business analysis, agile practices, usability engineering, software delivery, information security and business continuity. He possesses strong experience with various competency models and in the definition, implementation and institutionalization of project portfolio management processes in his role as the Head of Portfolio Office. He has headed large portfolios as the Portfolio Director and Global Head of Enterprise Risk Management.
Prasad has developed a Project Portfolio Manager Competency Development Model to help organizations and individuals systematically plan for and develop project portfolio management competencies using four levels of competency.
He possesses more than 12 years of corporate training experience and has trained hundreds of professionals in a large number of workshops at multiple organizations, including Fortune 100 companies.
Related Documents:
Portfolio Management Professional PfMP® Course Brochure.
Portfolio Management Professional PfMP® Handbook.
Portfolio Management Professional PfMP® Examination Content Outline.