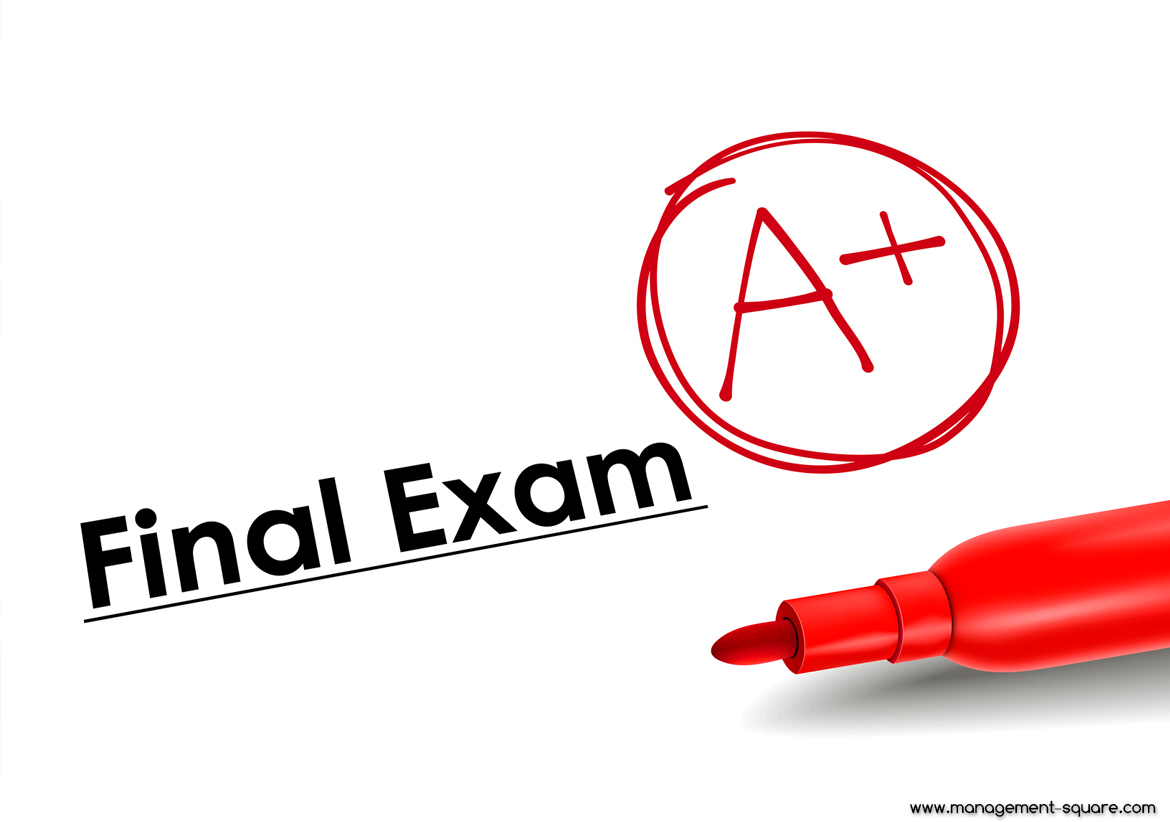 You are now fully prepared, but you can not help feeling sick to your stomach as your PMP® exam nears its test date. It's natural to feel nervous. In fact, some test takers have anxiety attacks that they blacked out and have forgotten what they have studied.
The sixth and last article will show you an overview of the following practice questions and simulators for the PMP® exam. Below are some of the samples to help you how to prepare for the PMP® exam.
How to Prepare for the PMP® Exam: Being Ready
Keep in mind that PMI doesn't specify the passing score of the PMP® exam. This makes it more nerve-wracking so studying and reviewing is essential before embarking on a PMP® exam.
So how to determine if you're ready? How to prepare for the PMP® certification exam if you are thinking twice of your readiness? Even when you finished answering the sample questions of the mock PMP® exam, how do you determine if you are fully prepared? Think about the 85% rule; in other words, you need to get at least a score of 85% in the sample questions. If you consistently get that score, then it means you are ready to take the PMP® exam.
Sample and Mock Questions
So you have successfully created your own practice tests during your PMP® exam review but it doesn't mean that you get the exact same questions in the actual PMP® exam. Remember that PMP® exam is not your usual simplified type of tests; it's a 4-hour session with 200 multiple questions and your memorization skills might seem less of a hero in this situation. The questions within these multiple exams include short scenario-based questions, questions based on your knowledge and formula-based questions, as well as interpretive questions. Answer wisely, since each answer has their corresponding consequences and rewards.
Scenario-based questions:
Some of the questions in this field tend to be long, so make sure that you are reading the questions and all the answers properly. You also need to comprehend them clearly to choose the most significant and relevant answer. It's all about eliminating irrelevant answer and coming to an ultimate answer.
Formula-based questions:
When we hear formula, we automatically think that it involves crunching numbers and other mathematical data—it's actually more than that. There 49 PMP® formulas you need to learn and know, from probability to depreciation. This type of question is not just being knowledgeable with the formula—you need to perform the calculations as well.
Knowledge-based questions:
This is the part of the PMP® exam where you start to brush up your knowledge with the PMBoK® Guide. This field contains questions in regards to PMBoK® Guide processes and identification of charts, graphs or diagrams such as the Pareto chart.
Interpretational questions:
This PMP® exam question tests your ability to conclude a question or situation.
Specific Technique questions:
The test will provide you a series of diagrams and from there you have to give a component that corresponds the said diagram.
There are more available PMP® exam sample questions, though you have to tread carefully since some of these questions are too complicated and might overwhelm what you have covered during your PMP® exam review.
How to Prepare for the PMP® Exam by Immersing Yourself with the PMP® Simulators
PMP® Exam Simulators
Besides the mock exam questions, how to prepare for the PMP® exam can also be done through PMP® exam simulators. This means subjecting yourself to the same environment of an actual PMP® exam.
You can find these simulators online, but be wary of the issues of credibility. When you buy one, make sure they have the following:
A simulator that won't put a hole in your wallet or bank account
No one is that keen to spend on a product which price goes through the roof—on the other hand, affordable doesn't always guarantee a quality product. Do your own survey and compare products, reviews, and prices.
Verify that your simulator is based on the PMBoK® Guide
Is your online simulator legible as what they claim to be? Ensure that the following questions and hints in your online PMP®exam simulator are similar or related to the PMBoK® Guide.
Ask the right questions
The most important question to ask when you are buying a simulator is if it's written or developed by certified PMP®s and if the questions are aligned with the guide. The PMI actually seeks volunteer project managers to write and review the exam questions.
Look for an online PMP® exam simulator that lets you review the questions
This will help you focus on the key parts of the PMP exam such as Knowledge Areas and Process Groups found in the PMBoK® Guide. Ensure that you can access the simulator's exam for 60 days in order to double review everything.
Opt for a simulator that is tendered PMI Registered Education Providers (REP)
It's better to be safe than sorry. Ensure that the product you're after has the REP's seal of approval to ensure you are using is comprehensive and credible.
So what about you? What do you do to prepare for the PMP® exam? Now that you have compiled everything you need to take the PMP® exam, double check them so you won't end up getting lost. Good luck!
PMI, PMP and PMBoK are registered trademarks of the Project Management Institute, Inc.